JOIN THE TEAM
Join the Queerlective Team!
Your Community, Your Voice

The Queerlective believes being an organization that's truly by the community, for the community. Your voice matters to us, and we're excited to announce we are expanding opportunities for the voices of the community to become integral parts of our organization. There are a number of ways to contribute to the work we are doing, depending on your interests and level of contribution.
Here's are some ways you can contribute to our mission of creating a more equitable and inclusive community in New Hampshire through art:

Board Role Positions: Are you passionate about driving change and leading with vision? Consider joining our board. We're looking for dedicated individuals to help steer Queerlective towards a brighter future. Your unique perspectives and skills are valuable to us. See more information of board participation below. 

Committees: Committees are focused on a specific aspect of Queerlective's work. This can be marketing, event planning or other areas. As we build our team of board members, we will also be building up the committees we have to help us drive our work. As of right now, we have the Market Committee taking applications. This committee is focused on creating a regular series of markets in the New Hampshire area that create opportunities for artists to engage with the general public in fun and meaningful ways. You can find more about the Market Committee Below. 

Share Your Ideas: We value your insights and ideas. Participate in our regular polls on social media, complete follow-up surveys after events, and look out for opportunities to share your suggestions. Our Discord is another fantastic resource for sharing your input with the team. We have a dedicated "Suggestions for Queerlective Channel." Your input directly shapes our decisions.

Unique Contributions: Have a special skill or a creative way to contribute that's not covered above? We're open to innovative ideas. Let us know how you'd like to be a part of Queerlective's transformative journey.
Volunteer at an Event: Volunteering at our events is always a great way to help us out without need to commit to the time requirements of being on a committee or board. Plus most of the time you'll get some free Queerlective swag! 

As our team grows, our commitment to community feedback remains unwavering. Together, we can create a more vibrant, inclusive, and equitable community in New Hampshire through the power of art. Join us and let's make a difference, together.

Stay tuned for updates on specific opportunities and how to get involved. This is just the beginning of our exciting journey, and we can't wait to have you on board!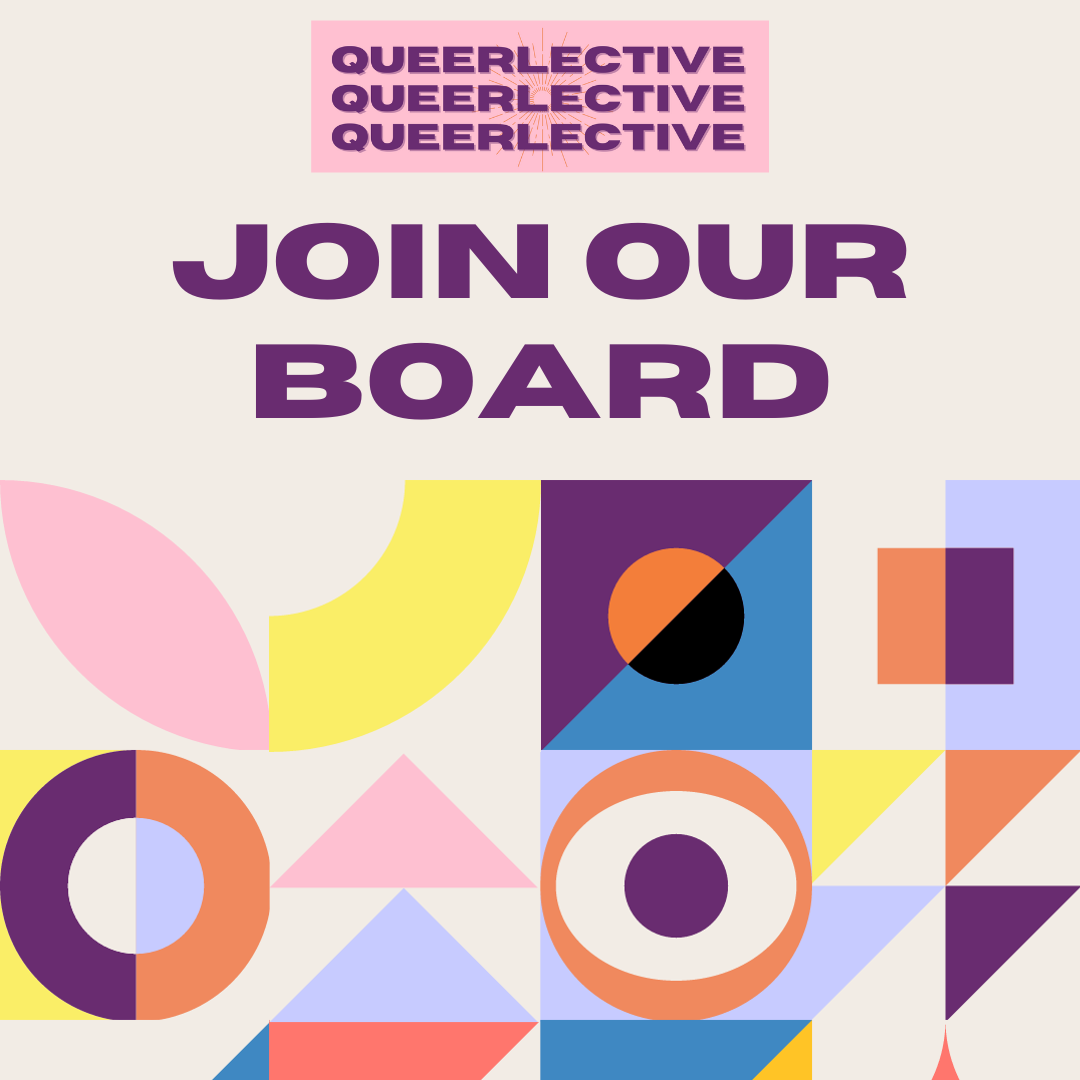 Interested in joining the Queerlective board?
Take a look at the prospectus to see if any of the roles are a right fit for you! And if you feel you would be a good fit, let us know in the interest form below.
Board Member Interest Form